Deminor will attend the shareholders' meeting of Volkswagen AG to be held in Hannover on 10 May 2017. Deminor demands that the company discloses the results of its investigation into the Diesel emissions issue. Full transparency is a prerequisite for holding the responsible senior managers accountable and for implementing overdue governance changes.
Despite earlier promises made by the company, Volkswagen has decided not to disclose the results of the Jones Day investigation commissioned by the company's Supervisory Board. While shareholders are scrambling to find out about the truth, the company has proceeded with various settlements in the U.S. and Canada. As of today, Volkswagen has committed or has been fined to pay a total amount of USD 28 bn. This amount is already exceeding the provisions booked by the company and the total bill is likely to increase further.
To date, the cost is entirely borne by the company's shareholders. Management is going out freely and has collected its bonuses or variable pay as if nothing has happened. Not one single senior manager or director has been sued in relation to the Diesel emissions scandal.
While shareholders are footing the entire bill, when they ask for explanations they receive a flat refusal. Deminor is of the opinion that the company's governing bodies lack the required independence and neutrality regarding the Diesel emissions scandal. By keeping the information for themselves, the Board and management are at least creating the impression that they are protecting their own interests. This does not help to restore investors' confidence.
Following the rejection by Volkswagen's controlling shareholders of our motion to appoint an independent scrutinizer at last year's annual general meeting, the investors who supported the motion took the matter to court. The court petition is currently pending before the court of Hannover.
Deminor and its clients are determined to seek the full truth regarding the Diesel emissions scandal, in order to ensure that adequate corrective measures will be taken and the responsible persons will be held accountable.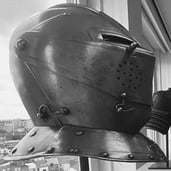 Written on May 9, 2017 by
Deminor helps businesses and investors monetise legal claims.