Deminor and Sonova Holding AG reached a settlement to bring a definitive end to their dispute regarding the March 16, 2011 profit warning.
Deminor has been active on the case since April 2011 on behalf of a group of 31 institutional investors. Its clients filed payment orders ("Zahlungsbefehle") in March, 2012 to safeguard their rights pending a decision by the Sanction Commission of the SIX Swiss Exchange. On July 10, 2012, the SIX Sanction Commission made public its ruling that the March 16, 2011 profit warning should have been issued at the latest on March 4, 2011. Deminor's clients' losses on purchases made during the period March 4 - March 15 amounted to CHF 3.8 million in the aggregate. Pursuant to the settlement, Sonova - without acknowledging any legal obligation - will pay an amount of CHF 2.6 million to Deminor's 31 clients and Deminor's clients will release Sonova from any liability in connection with the aforementioned profit warning.
Erik Bomans, Deminor partner:
Our clients are satisfied that this out-of-court settlement has brought a definitive end to the pending dispute and that lengthy and uncertain legal proceedings could as such be avoided. The settlement offers a satisfactory compensation to our clients, who have unanimously accepted it.
Contact Person
Erik Bomans, Partner, +32 475 574 776 , erik.bomans@deminor.com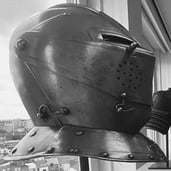 Written on Oct 5, 2012 by
Deminor helps businesses and investors monetise legal claims.