On behalf of a group of institutional investors, Deminor filed a motion to have a special investigator (Sonderprüfer in German) appointed at the upcoming shareholders' meeting scheduled on June 22nd 2016.
If appointed by the shareholders' meeting, the special investigator will investigate whether members of the management board or the supervisory board of Volkswagen have breached their legal duties and have caused damage to the company in connection with the manipulation of diesel emissions.
By filing this motion, its supporters strongly believe that only a truly independent audit can provide the necessary guarantees that the full truth will be revealed. It is still unclear today how the diesel emissions scandal could have happened in a company that had the ambition of becoming the world's most sustainable car manufacturer by 2018. There are not sufficient guarantees that the Jones Day report – commissioned by the supervisory board and overseen by an internal committee made exclusively of non-independent directors - will bring the transparency expected by the stakeholders. One should also note that according to Volkswagen only "serious and manifest breaches" by the management fall within the scope of Jones Day's investigation, which de facto reduces the review of board members' liability.
Active engagement with the shareholders and full transparency are needed to (i) properly identify shortcomings in the company's governance, internal compliance and control systems, (ii) propose necessary changes in order to prevent breaches in the future and (iii) hold accountable the responsible individuals as the case may be.
The supporters of this motion see the present initiative as a unique opportunity to understand what went wrong within the company and how deficiencies may be cured in order to create sustainable and long-term value for all stakeholders and regain investors' trust.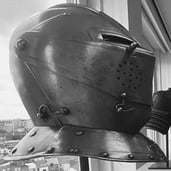 Written on May 23, 2016 by
Deminor helps businesses and investors monetise legal claims.