The Court of Amsterdam finds that Ageas, formerly known as Fortis, has also disseminated misleading information on the occasion of the governments' interventions in September-October 2008.
In a decision dated 29 July 2014, the Court of Amsterdam ruled that Fortis was liable for having disseminated misleading information, in breach of its obligations as a listed company, after the first interventions of the governments at the end of September 2008 to deal with Fortis' financial difficulties.
This court decision confirms the previous orders and decisions of several other courts and securities regulators which had already sanctioned Fortis for having breached its transparency obligations towards the financial markets and investors.
This most recent decision provides additional arguments to the investors federated around Deminor and who have also filed a liability claim against Fortis. The argumentation used by the Court of Amsterdam reinforces the claims of these investors in the Belgian civil court action. The Court of Commerce of Brussels recently decided that the court action could continue on the merits. The purpose of this court action is to seek a compensation for the losses suffered by the investors.
The court action launched by Deminor and thousands of investors also covers the facts discussed in the decision of the Court of Amsterdam. This new decision can therefore be considered as a very positive development for the further steps of this court action.
Person of contact:
Charles Demoulin, Partner, +32 2 674 71 10, charles.demoulin@deminor.com
Pierre Nothomb, Partner, +32 2 674 71 10, pierre.nothomb@deminor.com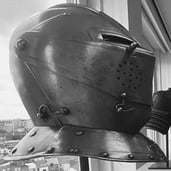 Written on Jul 30, 2014 by
Deminor helps businesses and investors monetise legal claims.