Royal Imtech have agreed on an out-of-court opt-in settlement for compensation of former shareholders represented by Deminor in relation to the irregularities which have led up to Royal Imtech's press release of 4 February 2013. Royal Imtech expects that the shareholders represented by Deminor will opt-in to the settlement.
Gerard van de Aast, CEO:
We are pleased with this settlement as it closes another chapter regarding the past events.
The parties to the settlement will not communicate further details about the settlement. The settlement will not have a material impact on Royal Imtech's cash flow or results of operations.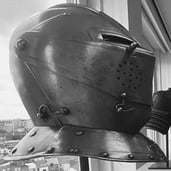 Written on May 12, 2015 by
Deminor helps businesses and investors monetise legal claims.