Deminor Recovery Services is delighted to announce the opening of its UK office in Kings Cross, London.
The UK litigation funding market represents a core focus for Deminor and given the depth of experience of local market participants, the partners of Deminor believe London represents an appropriate legal centre to rapidly scale up its wider commercial funding strategy. This is in addition to providing a further operational hub to continue to service shareholders' rights as part of Deminor's leadership position in the securities space, where there is scope for recovery opportunities on behalf of institutional investors.
With the addition of a permanent presence in London, Deminor wishes to both pursue new funding opportunities across the value spectrum in the commercial litigation and arbitration space, whilst remaining responsive to its pre-existing institutional clients' needs in the local market.
We believe our experience in assisting 800+ institutional investors on cases throughout Europe, Japan and in offshore jurisdictions, in which our clients have recovered significant amounts, can be leveraged in our new business line of commercial litigation and arbitration funding to optimise outcomes for new clients.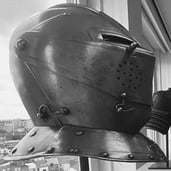 Written on Mar 28, 2019 by
Deminor helps businesses and investors monetise legal claims.