Emily O'Neill brings extensive global intellectual property (IP) and in-house litigation risk management expertise to support DRS' continued expansion in the UK and its growing pipeline of claims.



Deminor Recovery Services (DRS) are delighted to announce the appointment of Corporate IP Star Dr Emily O'Neill to lead our UK business. Emily has broad dispute resolution risk management experience having been the group lead for global disputes for Spectris plc and as General Counsel of Servomex Group. Ex-Bird & Bird, Emily brings world class multi-jurisdictional IP enforcement expertise which will support DRS in maintaining our fast case review process.
DRS opened its London office in March 2019 to scale up its wider commercial funding strategy. The London office has grown into a full-service office supporting all our business lines (commercial litigation funding, investment recovery and antitrust actions) where we continue to see strong growth in new funding requests. Emily's IP expertise will also enable us to further grow our global IP funding capability from the UK, which was recently recognised as the number two IP jurisdiction in the world in the US Chamber of Commerce's 2019 rankings.
Emily comments: "I am excited to join the DRS team at this time when corporates are becoming more conscious and cautious about liquidity management. I am looking forward to supporting businesses to monetise their legal claims while protecting their balance sheet to continue their own operations."
Erik Bomans, managing partner, comments: "We are delighted that Emily has joined our growing and international team of legal and finance professionals. She is bringing her vast experience in global dispute resolution and more in particular in IP which will help us provide first quality legal finance solutions to our growing client base. The appointment of Emily strengthens DRS' position as a top player and market leader in our various business lines."
About Deminor Recovery Services
Our mission is to restore justice for our clients. Deminor Recovery Services manages and funds individual and group litigation to maximise recoveries. We are proud of our +80% track record. Our interests are aligned with those of our clients through our transparent and flexible remuneration structures enabling us to partner with our clients in sharing risks and potential returns. The team of 25+ professionals is located in Brussels, London, Luxembourg, Milan, Hong Kong and New York. For further information, please visit: www.deminor.com
Please feel free to contact Emily directly, via the details provided below.
emily.oneill@deminor.com |+ 44 7542 302008
Deminor Recovery Services
Kings Place
90 York Way, London N1 9AG
Brussels | London | New York | Luxembourg | Milan | Hong Kong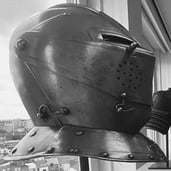 Written on Jun 18, 2020 by
Deminor helps businesses and investors monetise legal claims.