Tiny Ergo brings extensive experience in funding, treasury and risk management to support DRS' business expansion and growing pipeline of claims under management.
To support its growing activities in originating, managing and funding complex claims, Mrs. Tiny Ergo has joined DRS as Chief Financial Officer. Tiny has built her long career within the KBC Group, with positions as Asset Manager, Risk Manager, Treasury Manager. Most recently she has acted as the Chief Risk Officer and member of the Executive Committee of KBC Asset Management.
Over the past few years DRS has diversified its activities from collective investment recovery cases to anti-trust cases and one-to-one commercial claims. At the same time, DRS expanded into new markets and opened offices in New York, Hong Kong and London. The expansion has led to a growing pipeline of claims under management, into which DRS invests its own capital. Tiny Ergo will assist the team in evaluating investments in new cases, securing funding, monitoring risks and cash flow management. She will report to the DRS Board of Directors.
Investors, companies and private individuals are increasingly seeking professional help and external funding when confronted with losses caused by corporate wrongdoing, such as breach of contract, illegal practices or unethical business behaviour. Pursuing claims, especially in an international context, can become very costly and time-consuming. DRS combines strong financial, risk and ethical principles with premium legal expertise. Tiny has managed international teams of financial experts and will complement DRS's team in her new function as CFO.
With Tiny's appointment DRS once again demonstrates its commitment to diversity, inclusion and gender equality. Its team of 25+ professionals includes 9 nationalities, 12 languages and persons with different genders, and cultural and ethnic backgrounds.
"I'm very happy to join the high-performing team at DRS," says Tiny Ergo. "I'm looking forward to becoming part of this exciting growth story, supporting DRS turn clients' legal claims into assets by reinforcing DRS's commitment to high risk and ethical standards."
"Attracting an experienced professional like Tiny underlines the importance we attach to cash flow and risk management" says Erik Bomans, managing partner of DRS. "It's good news for our many clients who rely on our support in a growing number of cases. The appointment of Tiny as CFO strengthens DRS's position as a top player and market leader in our various business lines."

About Deminor Recovery Services
Deminor Recovery Services assists private individuals, corporations and institutional investors from across the globe in recovering their economic losses caused by various types of misconduct. Typical situations include the dissemination of false information, market abuse, violation of corporate, securities and anti-trust laws, breach of contract, bankruptcy or similar types of conduct. The team of 25+ professionals is located in Brussels, London, Luxembourg, Milan, Hong Kong and New York. Over the last 10 years, Deminor Recovery Services has initiated 32 high-profile cases in 12 different jurisdictions in Europe, Asia and the US, with a success-rate of 80%+. For further information, please visit: https://www.deminor.com/en/
Contact persons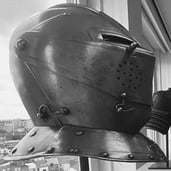 Written on Sep 9, 2019 by
Deminor helps businesses and investors monetise legal claims.