We are delighted to announce the publication of "European Takeovers - The Art of Acquisition, Second Edition", in which Deminor's Jülide Bredée, Felix von Zwehl and Charles Demoulin authored the first chapter titled "The Takeover Directive and Judicial Enforcement of Shareholder Rights in Practice."
The chapter uses a comparative legal approach to examine European shareholder litigation and investor protection in the context of the mandatory bid rule, hostile takeovers and squeeze-outs.
The Deminor team analysed recent case law in various European jurisdictions. They also relied on Deminor's own experience as an advisor to institutional investors in litigious proceedings. The chapter therefore builds on Deminor's extensive expertise in helping investors protect their interests, often in a cross-border and multi-jurisdictional context.
For more information please see the publisher's website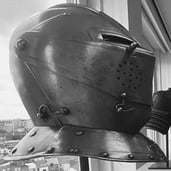 Written on Aug 8, 2018 by
Deminor helps businesses and investors monetise legal claims.