Deminor is pleased to present its guide to the recently introduced Dutch regime of collective opt-out damage actions. It is currently already possible to bundle individual claims for damages in one and the same legal procedure in the Netherlands.
This option is provided in the so-called "opt-in" model with multiple investors appearing in person in the same legal proceedings against the same defendant(s).
With the recent adoption of the Dutch Act on Collective Damage Actions (the "Act") in March this year, the possibilities for collective litigation in the Netherlands have been extended. Collective "opt-out" actions for damages will now become available. This development will impact institutional investors worldwide in particular, because institutional investors are at risk of being bound by default to the outcome of such an action.

To read more, you can apply to receive a soft copy by email here.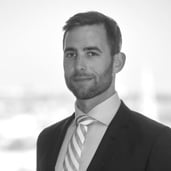 Written on Sep 19, 2019 by
Co-responsible for the Dutch market regarding Damage. Head of research for Dutch collective proceedings and settlements. Co-responsible for Deminor distressed trading.