Through an open and constructive dialogue, KBC Bank and Deminor have reached an amicable settlement in relation to the markdowns incurred by Deminor clients on CDOs sold by KBC Bank. The some 40 private banking clients and companies represented by Deminor have unanimously accepted KBC Bank's proposal, thus definitively closing the settlement case opened by Deminor in February 2009.
The group of Deminor clients had invested in various CDOs sold by KBC, primarily the junior or investor tranches that were marked down on account of the credit crisis. KBC Bank and Deminor started negotiations in March 2009 and reached an agreement in principle in August. The compensation offered varies depending on the specific facts of each case. Deminor's clients unanimously accepted the agreement at the start of September.
In reaching agreement, KBC and the group of Deminor clients have brought closure to the dispute. Both parties will refrain from any further comment on the contents of the settlements involved. Furthermore, Deminor will not represent any other clients in cases relating to CDO investments sold by KBC.
* *
Contacts:
KBC Bank:
Viviane Huybrecht, General Manager Group Communication/Company Spokesperson KBC Group
pressofficekbc@kbc.be
Tel.: + 32-2-429.85.45
Deminor:
Erik Bomans (Partner)
erik.bomans@deminor.com
Tel.: + 32-2-674.71.10
Stefan Hertogs (Senior Associate)
stefan.hertogs@deminor.com
Tel.: + 32-2-674.71.10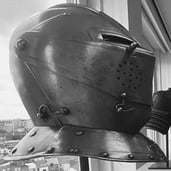 Written on Sep 17, 2009 by
Deminor helps businesses and investors monetise legal claims.