On April, 2, 2009, the Luxembourg Tribunal d'Arrondissement ordered Herald Lux, a Luxembourg based UCITS compliant investment fund (SICAV), and its service providers to release important contracts entered into between the Fund and its service providers as well as the contracts entered into between HSBC and Bernard Madoff Investment Securities LLC (BMIS). HSBC had persistently refused to release the documents, by disputing (among others) Deminor's clients' capacity to act as investors in the Fund. The judgement is the first court decision granting investors relief against HSBC and Bank Medici AG in relation to an investment fund with exposure to the Madoff scandal.
Following Deminor's successful summary proceedings against Luxalpha and UBS in March 2009, some of Deminor's clients filed a similar summary proceeding against Herald Lux, HSBC and Bank Medici AG. The law suit was triggered by HSBC's failure to disclose any information during Deminor's company visit of February 4th, 2009, in breach of HSBC's obligations set forth in the Fund's sales prospectus.
Deminor considers this court victory as important in order to assess the liability of the custodian, the investment manager and auditor of Herald Lux in connection with the losses suffered on fund assets entrusted to BMIS. As set out during its press presentation of February 4th, 2009 (available on Deminor's web site), Deminor believes that HSBC and Bank Medici have failed to comply with their obligations under Luxembourg law in their capacity as custodian and portfolio manager of the Fund. More in particular, HSBC and Bank Medici AG failed to put the necessary control mechanisms and contractual safeguards in place when delegating their functions to BMIS. The documents that the Court ordered the defendants to produce may shed more light on the manner in which HSBC and Bank Medici AG performed or, rather, failed to perform their duties.
Deminor also wrote a letter to the CSSF, asking it to inform the public about the result of its investigations conducted in relation to Herald Lux and HSBC/Bank Medici AG and to impose sanctions against the various service providers who failed to perform their duties. Deminor's letter to the CSSF is also available on its web site.
In response to the court decision, Erik Bomans, a Deminor partner, said : "It is stunning to see how banks like HSBC and UBS, which earned hundreds of millions of commissions for many years on Madoff related funds, use all possible means to withhold the most basic information from investors and even refuse to recognize the very existence of their claim. We welcome the court decision as a sign that the Luxembourg courts are taking investors' claims seriously and will give them access to information and justice when trying to seek recovery for their losses. We call upon all investors to join their forces and to form a syndicate with the aim of recovering their losses from the banks and financial institutions who failed to perform their duties".
* * *
Contact person:
Erik Bomans
Deminor International SCRL
Avenue Edm van Nieuwenhuyselaan 6 b. 8.
1160 Brussels (Belgium)
Tel. : + 32.2.674.71.10
erik.bomans@deminor.com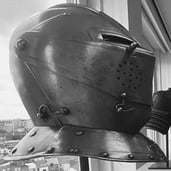 Written on Apr 7, 2009 by
Deminor helps businesses and investors monetise legal claims.