Since March 2015, third-party funding for international commercial arbitration has been allowed in Singapore. Historically, and until the recent amendments, the funding of legal proceedings in Singapore by parties having no connection with the trial was characterised as maintenance and champerty and therefore considered unlawful. Provided that certain conditions are met, this is no longer the case, and funding agreements are now enforceable in the context of international arbitrations.
Separately, but simultaneously, the Singapore Institute of Arbitrators, the Singapore International Arbitration Centre and the Law Society of Singapore have promulgated guidelines for funders, arbitrators and legal practitioners.

Following this change in the law, the Singaporean authorities launched a public consultation on the existing legal framework for third-party funding which ended on 15 May 2018. As a result of this consultation, the Ministry of Law announced last week that funding will shortly be extended to domestic arbitration, certain proceedings in the Singapore International Commercial Court and mediations connected with these proceedings.

This last move in favour of third-party funding in Singapore shows a clear tendency in Asia to further embrace litigation funding and is a promise of greater opportunities in Asia for Deminor clients.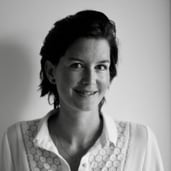 Written on Oct 14, 2019 by
Senior legal counsel at Deminor responsible for the Asia Pacific Region.