Deminor is investigating elements which led to severe losses for investors in Vestas Wind Systems (ISIN: DK0010268606 - Ticker: VWS.CO - Nasdaq OMX Copenhagen Exchange - hereafter the "Company"), a Denmark-based company developing wind turbines to generate electricity (www.vestas.com), and whose ordinary shares are listed and traded on the Copenhagen Stock Exchange.
On August 18th 2010, the Company unexpectedly downgraded its 2010 financial forecasts. The market reaction was severe: the stock price lost 23% in a single trading day. It has not recovered since. The Company's management blamed delayed executions orders; hence their revenues will not be recognized as incomes for the year 2010.
A few months later, on October 26th 2010, the Company publicly acknowledged that it failed to adopt the International Financial Reporting Interpretation Committee's (hereafter "IFRIC") Interpretation 15 Agreements for the Construction of Real Estate (hereafter "IFRIC 15") when it came into force on January 1st, 2010. Therefore, its 2010 financial statements would likely require corrections. On the day of such announcement, stock price plunged by an additional 10%.
Pursuant to IFRIC 15, the Company had to change its revenue recognition policies, only recognizing revenues from "supply-and-installation" projects (which generate 40% of the Company's consolidated revenues) when the project has been delivered to the customer. However, the Company failed to do so until November 22nd, 2010, and publicly admitted "the change with regard to IFRIC 15 could, according to the effective date, already have taken place from 1 January 2010".
Investors who acquired shares between October 27th, 2009 (announcement of the first 2010 financial outlook) and October 26th, 2010 (admission by the Company of its failure to timely adopt IFRIC 15) (hereafter the "Proposed Class Period") are invited to contact Deminor to receive - free of charge - its preliminary analysis, and be updated of any further developments.
Absent of an "opt-out" class action system in Europe, Deminor will only consider legal actions - to be probably undertaken for jurisdictional issues in the defendant's home country i.e. Denmark - only if a sufficient support is received from investors who acquired shares during the Proposed Class Period, it being understood that such period could be reduced / extended (without prior notice) depending on the factual elements of the case. In respect to the US class action that has been recently filed before the courts of Colorado, please note that, based on recent case law from the US Supreme Court and applied since at several occasions by lower courts, it is unlikely that US courts would accept extraterritorial application of the US federal securities laws. On the other hand, Danish courts are likely to accept jurisdiction for any contemplated litigation in connection with this subject matter, since, inter alie, (1) ordinary shares were listed and traded on the Copenhagen stock exchange, (2) the wrongdoing most likely took place in Denmark, and (iii) the Company has its registered office in Denmark.
If you would like more information about this case, please contact:
Erik Bomans (Partner)
erik.bomans@deminor.com
Tel. +32 2 674 71 10
Edouard Fremault (Senior Consultant)
edouard.fremault@deminor.com
Tel. +32 2 674 71 10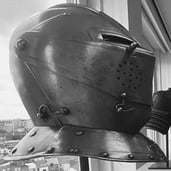 Written on Apr 26, 2011 by
Deminor helps businesses and investors monetise legal claims.