Charles Demoulin, Chief Investment Officer at Deminor, participated in a panel discussion about the transition to a sustainable economy and the relationship between shareholders and management as part of the TV programme "Les acteurs de l'éco" on LN24.
The panel was moderated by Bruno Wattenbergh and also included as members: Marek Hudon - Solvay Business School, François De Borchgrave - KOIS Invest and Olivier Goerens – Belfius.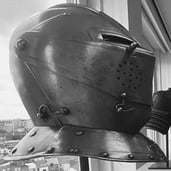 Écrit le 31 mars 2021 par
Deminor helps businesses and investors monetise legal claims.