With effect from 28 June 2021, litigation funding in Singapore has been expanded to include domestic arbitration, court proceedings arising from or connected with domestic arbitration and proceedings commenced in front of the Singapore International Commercial Court (SICC). Litigation funding has been permitted since 2017 but was previously limited to international arbitration and insolvency proceedings. Despite that limitation, the local market was showing great interest in funding and one could see that it was a tool greatly appreciated by local players. The first funding agreement in Singapore was reported in July 2017.
In a press release from 21 June 2021, the local Ministry of Law said that this could offer "businesses an alternative avenue to fund meritorious claims and further strengthens Singapore's position as an international commercial dispute resolution hub, which will benefit the legal community here".
Local legislation regulating the legal profession (such as the Legal Profession (Professional Conduct) Rules 2015 and the Representation in SICC Rules) will also be amended to provide some guidelines to the legal community to prevent conflict of interests and regulate relations between funders and practitioners. Some modifications will also apply to orders from the SICC relating to security for costs and adverse party costs when a funder is involved in litigation.
As a very active funder in this market and one of the funders supporting the SIArb Third Party Funding Guidelines, Deminor welcomes this new development in favour of litigation funding and we look forward to working more and more with local players on domestic arbitrations and SICC proceedings.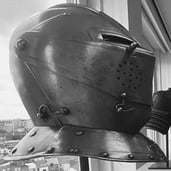 Geschreven op 19 juli 2021 door
Deminor helps businesses and investors monetise legal claims.