It is astonishing considering the gravity of Danske Bank's money laundering scandal, that not a single senior executive has been held publicly accountable for it. The current board has gone so far as to indirectly profit from the scandal: no clawbacks on paid bonuses in the past have been initiated. Considering that the scheme helped more than 6.000 "suspicious" clients domiciled in Russia, Azerbaijan and Moldova launder money via the bank for 8 years, this is counter to basic corporate governance principles.
But who should hold Danske accountable? Leaving the clean-up effort to the regulators is not ideal for shareholders. Danish and Estonian authorities have been investigating Danske Bank for more than 10 years (!) without any concrete results. Further, these same authorities are themselves now being investigated by the European Banking Authority.
Deminor, convinced that an independent investigation was necessary, petitioned to instate an independent investigator at the bank as a shareholder, a mechanism which is provided for by s. 150 of the Danish Companies Act. 54% of the share capital was represented during the meeting. We further understand that Danish pension funds and asset managers hold at least 10% to 15% of the capital.
We obtained the support of more than 5.6% of the votes cast at the shareholder meeting (3% of the share capital). 20.5% of the shares are held by the Maersk family, which de facto controls the bank. This means that we obtained the support of approximately 10% of the independent votes cast at the shareholder meeting and that large institutional investors, predominantly from outside Denmark, supported our proposal for an independent investigation.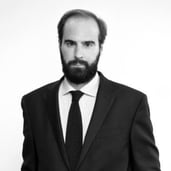 Written on April 5, 2019 by
Executive Director & Partner of Deminor Recovery Services.