Third-party funding is currently well-established in international arbitration. As a result, arbitration practitioners, claimants, tribunals, and arbitral institutions have become increasingly familiar with it and they have gained considerable experience dealing with funders.
At the same time, third-party funding raises several specific questions about the role and impact a funder may have on arbitral proceedings. Much debated issues such as the transparency of third-party funding have caused arbitral institutions, such as the ICC, to change their arbitration rules. Meanwhile, other institutions have provided rules and guidance on specific topics related to third-party funding, e.g. SIAC's Rules and practice note on arbitrator conduct in cases involving external funding.
2016 : Essar v Norscot in the High Court
One specific question raised by third-party funding concerns the recoverability of funding costs in an arbitral (costs) award. This has caused something of a commotion in the international arbitration community in recent years, not least as a result of the 2016 decision of the English High Court in Essar Oilfields Services Limited v Norscot Rig Management.
In Essar v Norscot, the High Court upheld an ICC tribunal's costs award which awarded Norscot (the original claimant) its legal and arbitration costs and recovery of the success fee paid to the third-party funder in return for having funded Norscot's legal costs. While the recovery of adverse party costs was not controversial, it had been unclear whether the costs of funding could also be recovered. However, the High Court found that there was no serious irregularity under s. 68(2)(b) of the Arbitration Act 1996. Further, the Court also noted that litigation funding costs could come within the definition of "other costs" in s. 59 of the Arbitration Act 1996 and so they could be part of a costs award as they fell within the arbitrator's general costs discretion.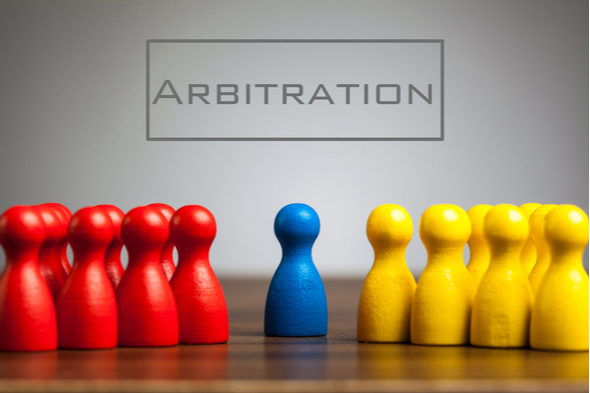 This decision was of great interest to claimants and funders in international arbitration since it offered an opportunity to reduce the overall impact of funding on a claimant's return. On the other hand, respondents were concerned about a material increase in their adverse costs exposure. In combination with the absence of any arbitral regulation on the (timely) disclosure of the existence of third-party funding, there was also concern that this could lead to a situation where a respondent is unaware of the existence of any funding arrangement until the costs award is rendered. While the latter point has been dealt with to a certain extent through the inclusion of transparency provisions around third-party funding in modified arbitral rules, Essar v Norscot remains subject to discussion, especially in relation to its factual findings.
Indeed, many have sought to confine Esssar v Norscot to its facts. The sole arbitrator's award held that Norscot was entitled to the costs of litigation funding against the factual backdrop of:
the respondent's

"reprehensible conduct going far beyond the technical breaches of contract"

that drove the Norscot into expensive litigation;

[1]

the claimant's lack of (financial) means to bring the claim; and
the connection between the claimant's impecuniosity and the respondent's behaviour forcing the claimant to search for and obtain funding. The High Court noted in this regard:

"As a matter of justice, it would seem very odd and certainly unfortunate if the arbitrator was not entitled under s.59

(1)

(c) to include the costs of obtaining third party funding as part of "other costs" where they were so directly and immediately caused by the losing party"[2]

.
Third-party funding costs increasingly included in arbitral costs awards
While many have sought to exploit the specific facts that gave rise to the challenged arbitral award to support other views, arbitral case law has further developed to include the recovery of third-party funding costs. It has become an integral part of arbitral practice, as evidenced by awards from tribunals seated outside the UK and applying other substantive laws.
In Speers and Johnson v. MakeMyTrip and Hotel Travel, an arbitration seated in Singapore and subject to the 2013 SIAC arbitration rules and Malaysian as well as Mauritian law, the arbitral tribunal held in its (public) final award date 9 June 2020 : "[…] the very broad language of Rule 33 of the SIAC Rules (2013) provides this tribunal with authority to award recovery of Claimant's legal and other costs, including TPF Costs, as long as those costs are incurred in connection with the arbitration" (emphasis added)[3].
Arbitral tribunals also seem to depart from a strict interpretation of the fact-driven findings in the Essar decision. Instead, they appear to be moving towards a broader approach of including third-party funding costs in the costs award, thus accepting that claimants knowingly use third-party litigation funding as a financial tool rather than out of impecuniosity, e.g. for de-risking purposes. Consequently, the reasoning behind the claimant's choice for having the arbitral proceedings funded becomes a less stringent condition for considering returns paid to funder(s) as part of the overall costs award.
Tenke v Katanga: Essar v Norscot
revisited
?
However, the High Court decision of 7 December 2021 in Tenke Fungurume Mining SA v Katanga Contracting Services SAS[4] shows that the debate is not entirely closed yet.
The underlying dispute concerned two contracts between Katanga Contracting Services SAS ("Katanga") and Tenke Fugurume Mining ("Tenke"), which were subject to English law and a London seated ICC arbitration. These both related to Tenke's mining operation in the Democratic Republic of Congo. Katanga commenced arbitral proceedings against Tenke in January 2020. During the costs submissions stage in March 2021, Katanga disclosed that its costs were funded by a loan from a related company, Logos Agvet Ltd.
On 26 August 2021, the arbitral tribunal rendered its final award. Katanga was awarded all sums claimed and the counterclaims were dismissed. Tenke was ordered to pay Katanga's legal and expert costs of approx. USD 1.4m and USD 1.7m for the advanced litigation funding.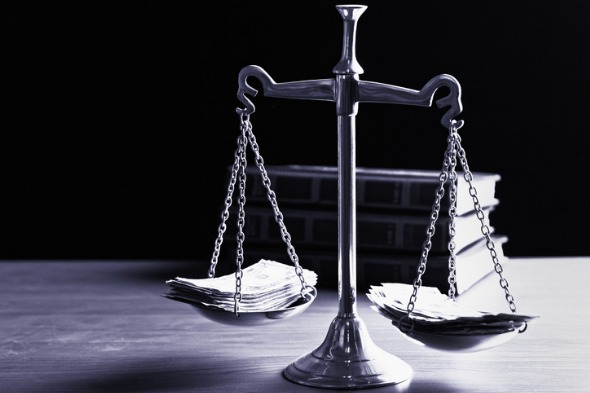 The tribunal found that third-party funding costs could be regarded as "other costs" under the Arbitration Act and the ICC Rules. In assessing this, the tribunal held that it principally needed to decide whether the third-party funding costs were "reasonable" as to the principle of having recourse to third-party funding and as to the amount. The tribunal found that it was not a determining factor if the claimant's impecuniosity was caused exclusively by the respondent's actions and Katanga's decision to obtain funding through a loan from Lagos Agvet Ltd. was not "inherently unreasonable."[5] The tribunal found the third-party funding costs reasonable and it described "a fixed fee or markup, payable in the event of a successful outcome for the Claimant, of 100% of the amount of the funding, namely USD 1,300,000 plus a variable fee of USD 214,317"[6].
Tenke challenged the arbitral award in the English High Court under s. 68 of the Arbitration Act by claiming, amongst other things, that the tribunal exceeded its powers in deciding to include the third-party funding cost in the costs award.
Interestingly, the High Court rejected Tenke's challenge that the tribunal's award of third-party finance costs as a component of "legal and other costs of the parties" (under s. 59(1) of the Arbitration Act) constituted an excess of power sanctioned under s. 68(2)(b). Relying on Essar v Norscot, the Court found that even if there had been an erroneous exercise of power by the arbitral tribunal, this could not qualify as an excess of power by the tribunal.[7]
Tenke submitted that the tribunal awarded costs that were allegedly not "costs of the arbitration", and therefore committed an error of law. However, the Court held that: "If there were such an error of law, there is a remedy under section 69 [of the Arbitration Act]. However, in the present case that remedy is excluded by agreement [to submit the dispute to an ICC arbitration that explicitly excludes any appeal]. Having reached such an agreement it is not open to a party to circumvent it by characterising an alleged error of law as an excess of power."[8]
Conclusion: practical implications for claimants and funders
The Tenke decision does not dismiss the earlier Essar ruling. Rather, it shows that the English Court is unlikely (or at least reluctant) to intervene unless the appeal right is not excluded, narrowing the scope of the Court's possible intervention to ad hoc arbitrations with no such appeal right exclusion.
Arbitral tribunals (at least those seated in England and Wales) can, therefore, in principle award third-party funding costs to the winning party. However, an increasing number of tribunals (seated outside the UK) are following the same path but looking at the "reasonableness" of the claimed third-party funding costs in their (still highly) discretionary assessment of such costs. In addition, some arbitral institutions such as SIAC have provided guidelines for arbitrators[9] when issuing (security for) costs orders. This should be welcomed, although the principles remain inevitably general.
Finally, this trend shows the increasing importance of drafting dispute resolution clauses containing indemnification provisions for legal costs. They can certainly guide the tribunal on whether third-party funding costs are explicitly or implicitly included in the arbitration costs or not.
***
[1] Essar Oilfields Services Limited v Norscot Rig Management Pvt Ltd [2016] EWHC 2361 (Comm), §69.
[2] Ibid.
[3] Speers and Johnson v. MakeMyTrip and Hotel Travel, SIAC Case ARN/169/16/AB, Final award date 9 June 2020, § 159. Set aside proceedings against (partial and final) arbitral awards have been rejected by the High Court of Singapore.
[4] Tenke Fungurume Mining SA v Katanga Contracting Services SAS [2021] EWHC 3301 (Comm)
[5] Ibid. , §68, quoting §414 of the arbitral award.
[6] Ibid., §74, quoting §405 of the award.
[7] Ibid, under §94: "I decline to depart from the finding of HHJ Waksman in Essar on the ambit of section 68; in my view he was correct to conclude that at its highest this was an erroneous exercise of an available power and not susceptible to challenge under section 68"
[8] Ibid., §95.
[9] SIAC's practice note on arbitrator conduct in cases involving external funding (§§9-11)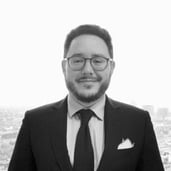 Written on January 28, 2022 by
Senior Legal Counsel