Deminor General Counsel, Emily O'Neill is teaming up with The Law Society to deliver their upcoming training event, 'Confidential Information Leak - Whodunnit?'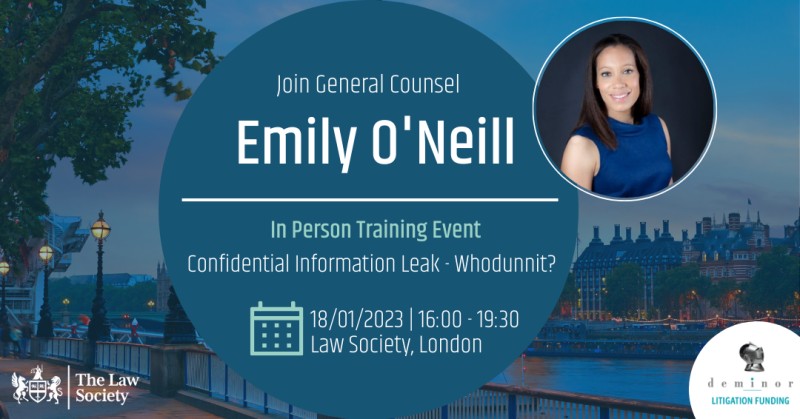 Protecting the assets that provide your company with its competitive advantage has never been a higher priority. With economic uncertainty and budgetary restrictions on the rise, combined with companies still recovering from the impact of the 'great resignation', pressure upon the in-house counsel to provide a robust framework that protects the company's trade secrets is paramount.
Media reports of mishandling of confidential information, such as Ford being ordered to pay $105m for theft of trade secrets, or the reputational risk of data breach, have led to increased scrutiny from the ExCo upon the information management processes of their company and those responsible for its implementation.
For an in-house counsel running a small team, or as the only legal counsel within the business, establishing robust policies and processes to safeguard information assets can feel like an uphill battle.
The areas of focus are incredibly diverse, from R&D and sales to the on-boarding and off-boarding of employees. If businesses do not take adequate steps to protect their information internally, it is not possible to take action to stop others when information is lost or stolen. Strong internal processes are essential, but only one part of developing a robust framework for effectively managing your company's trade secrets.
In this practical workshop, we will focus on best practices for protection of trade secrets and confidential information within business.
This will be an experiential session, utilising a case study to provide the backdrop for a 'whodunnit' scenario in which attendees will assume key roles within an organisation, where they can discuss and debate the potential areas of weakness within a company's information management and the role of legal in establishing systems and controls in order to mitigate disclosure risk.
This interactive case study will provide a safe space for attendees to share ideas and discuss areas of difficulty without revealing vulnerabilities within their own organisation.
Learning outcomes
Gain a clearer understanding of the most common areas of corporate trade secret vulnerability
Define the practical steps to implement trade secret and confidential information management systems and processes
Benefit from a holistic overview of the confidential information protection journey of a FTSE 250 in-house counsel
Network with those in similar roles in other organisations to add value to the in-house IP community
***
Emily O'Neill, General Counsel UK, Deminor

Dr Emily O'Neill is the General Counsel UK for Deminor a leading international litigation funding company. She is an experienced and strategic IP lawyer having held positions managing IP for Spectris plc across jurisdictions and litigating IP disputes both at Spectis as well as in private practice at Bird & Bird, London. She has been named as one of the world's leading IP strategists in the IAM Strategy 300, as a Corporate IP Star by MIP and sits on the Board of AIPPI UK and AIPPI's In-House Advisory Committee. Dr O'Neill also sits as a representative of the corporate sector on the In-House Division Committee of The Law Society of England and Wales.
***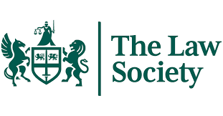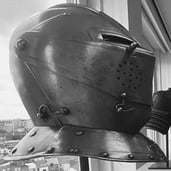 Written on Dec 13, 2022 by
Deminor helps businesses and investors monetise legal claims.