David Walker brings experience in complex litigation funding and international arbitration expertise to support Deminor's continued expansion in the UK and its growing pipeline of claims.



Deminor are delighted to announce the appointment of David Walker as Senior Legal Counsel in its London office. David has broad litigation funding experience and a background in international arbitration. He was previously an Investment Manager at Augusta Ventures, and he was named as a Thought Leader in Who's Who Legal Third-Party Funding 2020.
David is a qualified solicitor in England & Wales and has particular expertise in international commercial and investment treaty arbitration having worked in the arbitration team at Arnold & Porter and helped in the expansion of the arbitration function at Withers. David also brings broad strategic commercial litigation expertise to the team.
At Deminor, David will specialise in funding opportunities in international arbitration and complex commercial litigation, with a focus on the UK market.
Deminor opened its London office in March 2019 to scale up its wider commercial funding strategy. The London office has grown into a full-service office supporting all our business lines (commercial litigation funding, investment recovery and antitrust actions) where we continue to see strong growth in new funding requests.
David comments: "I am excited to join the Deminor team at a time of expansion when there are a number of opportunities in the market. I look forward to supporting our current and future clients in funding commercial litigation and arbitration."
Erik Bomans, CEO of Deminor, comments: "We are delighted that David has joined our growing and international team of legal and finance professionals. He is bringing his vast experience in international commercial and investment treaty arbitration which will help us provide first quality legal finance solutions to our growing client base of corporations and institutional investors. The appointment of David strengthens Deminor's position as a top player and market leader in the UK in our various business lines."
About Deminor
Our mission is to restore justice for our clients. Deminor manages and funds individual and group litigation to maximise recoveries. We are proud of our +80% track record. Our interests are aligned with those of our clients through our transparent and flexible remuneration structures enabling us to partner with our clients in sharing risks and potential returns. The team of 25+ professionals is located in Brussels, London, Luxembourg, Milan, Hong Kong and New York. For further information, please visit: www.deminor.com
David can be contacted directly at david.walker@deminor.com |+ 44 7542 302008.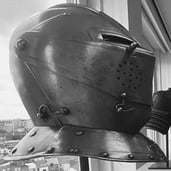 Written on Jan 6, 2021 by
Deminor helps businesses and investors monetise legal claims.