Deminor Recovery Services is delighted to announce that Ms. Olivia de Patoul has joined our team as senior legal counsel for the Asia Pacific region. Olivia will be permanently based in Hong Kong.
Hong Kong and Singapore have recently witnessed an important evolution in litigation funding and shareholders' rights that may lead to recovery opportunities for institutional investors. Likewise, institutional investors based in the Asia Pacific region have increasingly been participating in global recovery opportunities.
With the addition of a permanent presence in Hong Kong, Deminor wishes to respond to its clients' needs and pursue their legal claims on a global basis. Over the years, we have successfully assisted 800+ institutional investors on cases throughout Europe, Japan and in offshore jurisdictions, in which our clients have recovered significant amounts.
Olivia, who has more than 7 years of experience in the field of shareholders' rights at an international law firm, will be the point of contact for the Asia Pacific region. Please do not hesitate to reach out to her: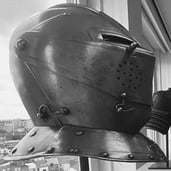 Written on Aug 29, 2018 by
Deminor helps businesses and investors monetise legal claims.