We are pleased to present the team behind our Antitrust Actions practice.
Our team members are skilled in all matters of litigation, with particular expertise in funding and managing collective actions in the field of private antitrust law and beyond. We have previous experience in law firms, companies and associations. Our team is multilingual and we are present in Brussels, London, Luxembourg, Milan, New York and Hong Kong. The Antitrust Actions branch of DRS was established to assist victims of anticompetitive practices, whether as a result of cartels, or abuses of dominant position, to recover damages. Our clients include individuals and companies. We take a broad approach, pursuing cases in areas ranging from financial markets where we already have more than 25 years of experience to other sectors of the economy (e.g. transport or industry), and in jurisdictions across the world.

Do not hesitate to get in touch with any member of our team if you have questions about a pending or potential Antitrust Action in your own jurisdiction.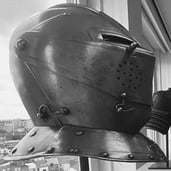 Written on Sep 2, 2019 by
Deminor helps businesses and investors monetise legal claims.