Deminor takes note that without any surprise the controlling shareholders of Volkswagen AG (the Porsche family, the state of Lower Saxony and the state of Qatar) rejected the motion put forward by Deminor to have a "special investigator" (Sonderprüfer in German) appointed.
The position of the controlling shareholders is however not fully shared by the investors' community: indeed, 52,53% of the free-float with voting rights represented at the shareholders' meeting voted in favour of the motion. This is a strong signal to the management that the investors' community wants nothing but the full truth about what went wrong at Volkswagen AG. If shareholders were misled, they are entitled to know.
As a next step, Deminor will advise its clients to request the court of Hannover to appoint a special investigator.
Deminor's clients, who are long-term investors in Volkswagen AG, strongly believe that only (i) an independent investigation, (ii) full transparency and (iii) deep corporate governance reforms can restore investors' trust in the company. The way Volkswagen has dealt with the scandal, its refusal to create transparency over the past, the appointment of the former CFO as Chairman of the company and almost complete absence of independent members on the supervisory board, and finally, the payment of variable remuneration to the former CEO while he possibly breached his fiduciary duties are all clear signs that the company has not yet learnt its lessons from the past.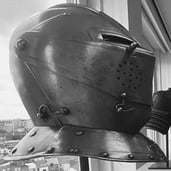 Written on Jun 23, 2016 by
Deminor helps businesses and investors monetise legal claims.