Irene Lee brings extensive commercial litigation, arbitration, financial investigations and in-house disputes management expertise to support Deminor's continued expansion in Asia.



Deminor is delighted to announce the appointment of Irene Lee as Senior Legal Counsel. Irene will be based at Deminor's office in Hong Kong with a special focus on Hong Kong, Mainland China and South East Asia. Irene has over ten years of experience working in leading international law firms and as in-house counsel at a major investment bank, with a focus on complex commercial disputes, arbitration and financial investigations. Her vast experience in representing clients in litigation and arbitration, as well as in-house disputes management will help deepen Deminor's relationship with businesses and law firms in the region. Irene also teaches law at the University of Hong Kong and City University of Hong Kong.
Deminor opened its Hong Kong office in 2018. With the recruitment of Irene, Deminor shows its commitment to the Asian region, which it considers as the most important area of business expansion outside of Europe. Irene's expertise and Chinese language capability will enable DRS to reach clients with different backgrounds in the region.
Irene comments: "I am excited to join the DRS team at this time when opportunities for funding of disputes resolution processes are rapidly growing in the region. I am looking forward to working with businesses, especially at this time of economic instability around the world, to pursue and monetise their legal claims while providing protection against exposure to legal costs."
Clients are welcome to reach out to Irene at: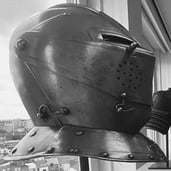 Écrit le 24 nov. 2020 par
Deminor helps businesses and investors monetise legal claims.