Deminor is pleased to announce that Olivia de Patoul and Erik Bomans have been mentioned in the latest edition of Who's Who Legal as 'Thought Leaders' in the section 'Third Party Funding'.
According to the 2020 edition of WWL, Olivia de Patoul (Senior Legal Counsel for the Asia Pacific Region) is:
'well recognised among sources who single her out for her deep expertise in recovery claims and litigation funding across Asia-Pacific'
(https://whoswholegal.com/oliviade).
Erik Bomans (CEO)
'brings extensive experience as both a lawyer and a funder to bear and is well versed in the intricacies of corporate law and investments'
(https://whoswholegal.com/erikbom).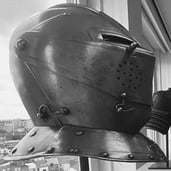 Écrit le 17 sept. 2020 par
Deminor helps businesses and investors monetise legal claims.