Deminor is proud to be a sponsor of London International Disputes Week 2021, which will run from 10 to 14 May 2021.

This year's virtual programme will feature a large number of legal experts providing their insights on current issues facing the disputes sector, including: the role of London in a decentralised world, digital advocacy, social and environmental responsibility, the mental health challenges faced in the legal profession, and the role of technology.
Deminor will be participating in events during the week and we look forward to seeing you there. Further information about London International Disputes Week, along with details of the programme and how to apply for tickets, can be found here.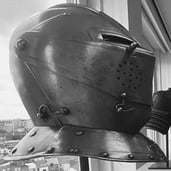 Écrit le 01 avr. 2021 par
Deminor helps businesses and investors monetise legal claims.