We are pleased to present the team behind our newly established Commercial Litigation Funding practice.
Our team members have extensive experience in successfully sourcing, assessing and funding complex law suits. We have previously worked for international law firms, companies and litigation funders.
DRS established its Litigation Funding arm in early 2018. We pride ourselves in the ability to go from the initial assessment stage to closing litigation funding deals in a period of four weeks.
The team has handled high-profile and groundbreaking legal cases, and currently operates in more than 13 different countries. DRS is regarded as a pioneer in the field of complex litigation, often launching new cases in novel jurisdictions. Our team is multilingual and we have a presence in London, Brussels, Hong Kong and Milan.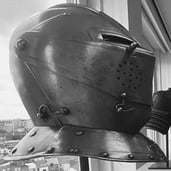 Written on Jun 18, 2019 by
Deminor helps businesses and investors monetise legal claims.