Deminor Litigation Funding -
Gold Partners of Legal Community Week 2023
Deminor is proud to continue its partnership with Legal Community Week, returning as a Gold Partner. Taking place from June 12th - 16th, Legal Community Week 2023 will connect the international arbitration community, inspiring rich debate, strengthening relationships, and furthering vital discussions.

Deminor Litigation Funding will be represented at Legal Community Week 2023 by Partner and CEO Erik Bomans, alongside additional members of the Deminor team.

Deminor's Roundtable Discussion
Following the tradition of previous years, Deminor will be hosting a litigation funding roundtable to shed light on the diverse applications for funding.
Deminor CEO, Erik Bomans will be speaking on the panel "Legal Innovation: Unlocking New Opportunities with Litigation Funding in Italy" taking place on June 13th at 14:00 – 16:00 CEST.
"Legal Innovation: Unlocking New Opportunities with Litigation Funding in Italy"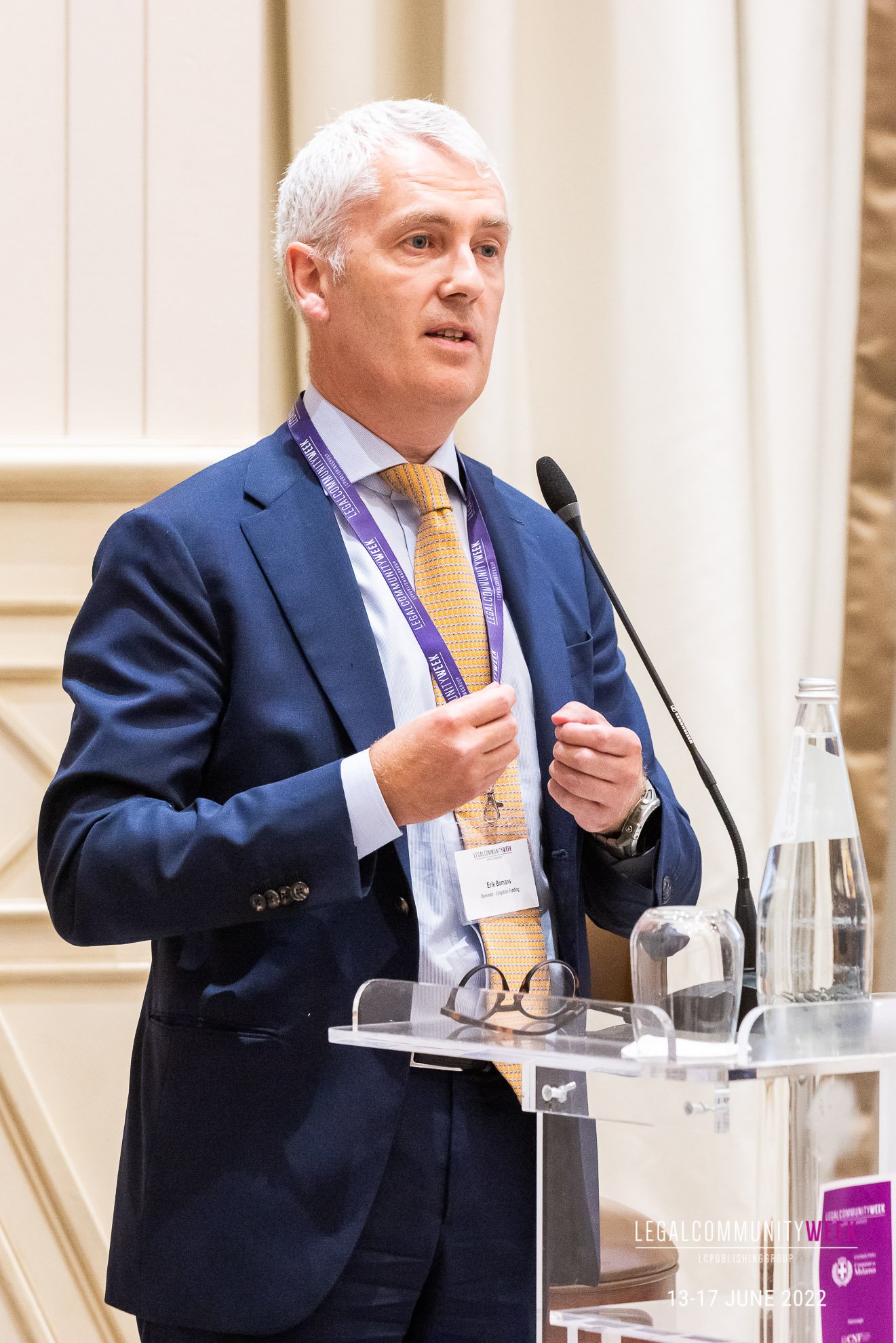 Erik Bomans speaking at Legal Community Week 2022
Legal Community Week Roundtable Discussion - "Legal Innovation: Unlocking New Opportunities with Litigation Funding in Italy"
Panel:
MODERATOR:
Learn more about Legal Community Week here:
The 7th edition of Legal Community Week in Milan will take place from 12 to 16 June 2023. The Week is the global event for business and tax lawyers, general counsel, bankers and professionals from all over the world, and it takes place in Milan, turning our world-class city into the global capital for law and business for one week. Legalcommunity Week is organized by LC Publishing Group and it brings together professionals of the legal, tax, in-house and finance communities in a week of meetings, conferences and entertainment events in Milan.
The Week includes approximately 30 thematic conference sessions with over 180 speakers who discuss the challenges of the legal profession, changes in the market, professional innovations and international trends.
30 Events, 55 Partners and Supporters,
150 Expert Speakers, and 5,000 Attendees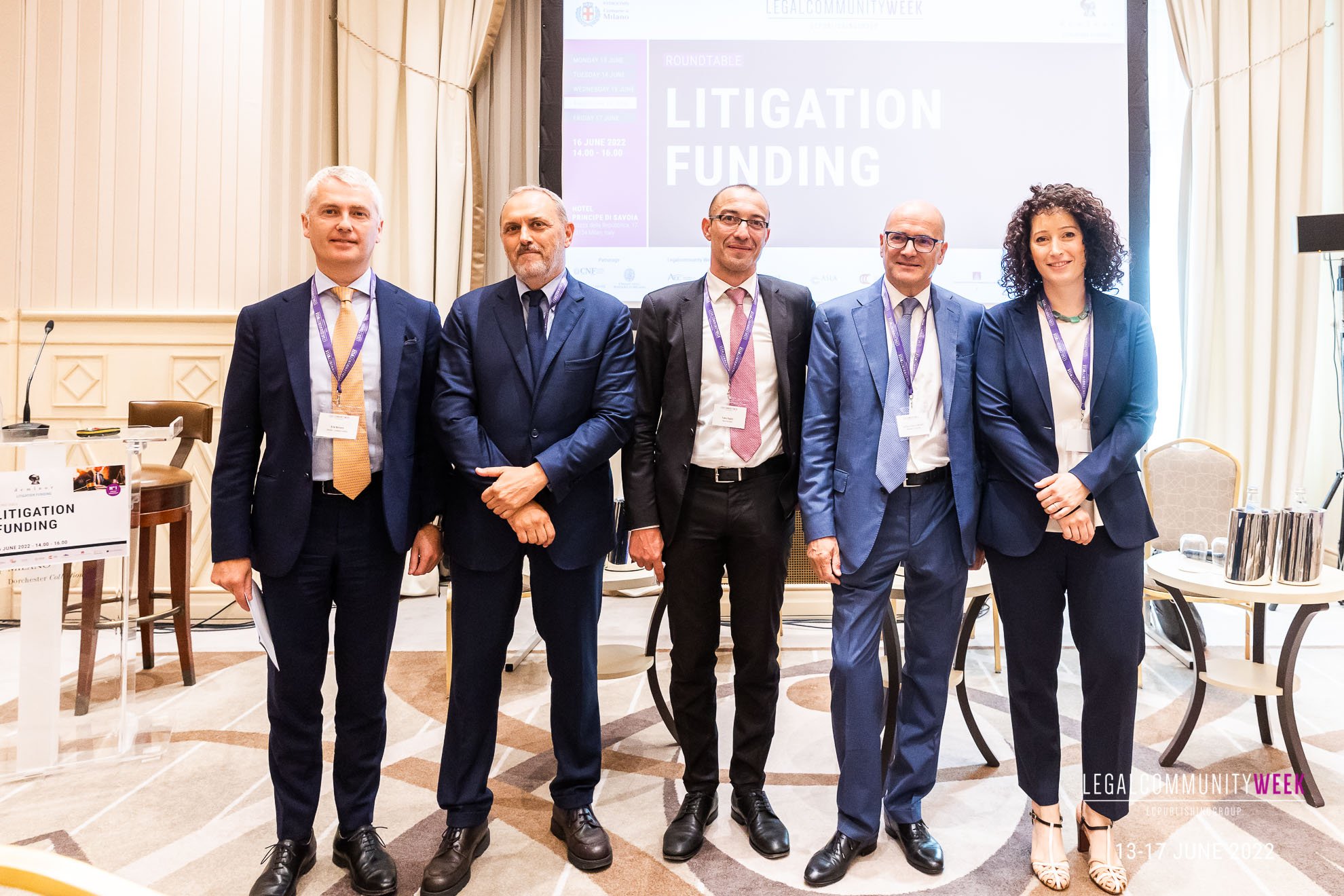 Legal Community Week aims to be the global event for the legal business community. The conference will cover an array of pertinent topics in the sector including; strategies for companies in the changing legal landscape, the impacts of technology in the legal sector, class actions in Italy and the EU, and many more!
Please feel free to visit the following links for the opportunity to reserve your place at Legal Community Week or to find out more information on this year's full programme:
Legal Community Week is organised by LC Publishing Group S.p.A., an international publisher providing 100% digital information on the legal, tax, finance and food industries in the Italian, Spanish, Portuguese, Latin America and US markets.
The success of Legal Community Week is directly linked to the efforts of its patrons and partner such as Deminor, who through the events they organise each year, guarantee a very high level of debate and knowledge-sharing, and provide several networking opportunities. For the full list of this year's sponsors, follow the link here.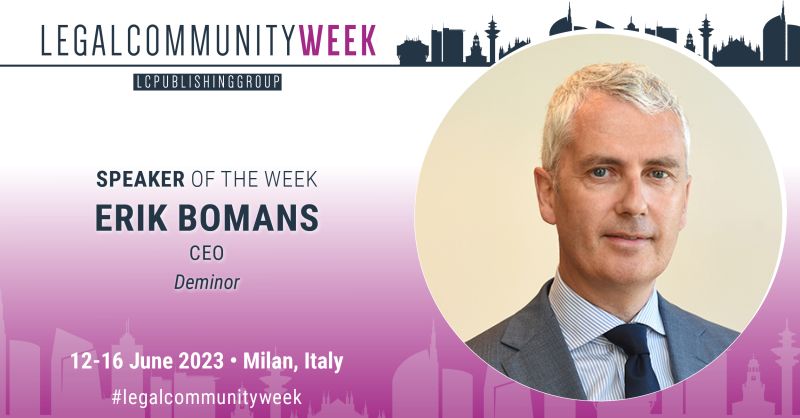 Connect with the Deminor Team before the event:
Click below to learn more about #LegalCommunityWeek: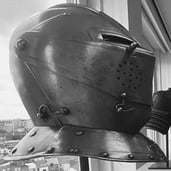 Écrit le 17 mai 2023 par
Deminor helps businesses and investors monetise legal claims.