Deminor Litigation Funding - official partners of Paris Arbitration Week 2023
Deminor is proud to continue its partnership with Paris Arbitration Week. Taking place from March 27th - 31st, Paris Arbitration Week 2023 (PAW) will connect the international arbitration community, inspiring rich debate, strengthening relationships, and furthering vital discussions.
Deminor Litigation Funding will be represented at PAW 2023 by General Counsel Belgium & France Olivia de Patoul, Senior Legal Counsels Paloma Castro Hernández and David Walker.
Deminor's event in partnership
with
Baker McKenzie
On Wednesday 29th March, from 10:30 to 11:30, ensure you take part in our key event as we partner with Baker McKenzie (TAG) to host the panel discussion on the topic:
"Are Arbitration costs making it prohibitive (and unruly)?"
With client demands for AFAs, an increase in Third Party Funding, and institutions attempting to cap costs, we bring together a panel of clients, experts, Third Party Funders and institutions.
Join us either at the Baker McKenzie office in Paris or virtually, to discuss the pitfalls and practical solutions for arbitration.
Panel:
Živa Filipič (

Deputy Secretary General, ICC International Court of Arbitration)

Christophe Lobier

(Senior Litigation Counsel, GE Renewable Energy)

Maximin de Fontmichel

(

Professor of Law, Arbitrator, Legal Expert)

Olivia de Patoul

(General Counsel Belgium & France, Deminor)
Moderators:
Karim Boulmelh

(Baker McKenzie Partner, Host speaker)

Katia Finkel

(Baker McKenzie Senior Associate, Host speaker)
Learn more about Paris Arbitration Week here:
The 7th Edition of the Paris Arbitration Week will kick-off with a keynote speech delivered by Dr. Yas Banifatemi on Monday, 27 March 2023, starting at 9:00 AM CET. The PAW Board will broadcast the event online, and you are all invited to join!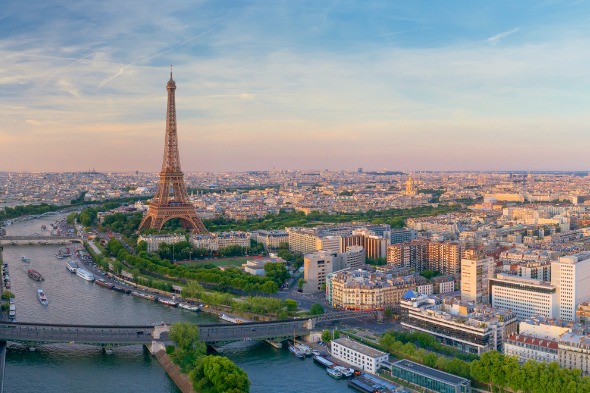 In keeping with PAW tradition and for the third year in a row, the keynote speech will deal with the issue of diversity in international arbitration.
The PAW Board is proud to welcome Dr. Yas Banifatemi as the keynote speaker for PAW2023. Dr. Banifatemi is widely recognized as one of the world's leading experts in international arbitration and public international law. Dr. Banifatemi is a founding partner of Gaillard Banifatemi Shelbaya Disputes, and is based in Paris. Dr. Banifatemi is a member of the SIAC Court of Arbitration and the GIAC Arbitration Council. She is a former Vice President of the International Court of Arbitration (ICC) and a member of the London Court of International Arbitration (LCIA). She is also President of the International Arbitration Institute (IAI), succeeding the late Emmanuel Gaillard in that capacity.
The Keynote Speech will serve as an opportunity to approach the issue of diversity in international arbitration through the lense and unique perspective of Dr. Banifatemi.
Marily Paralika and Raphael Kaminsky, co-presidents of the Paris Arbitration Week, note:
"We are honored to have Yas Banifatemi kick-off the 7th edition of PAW with an undoubtedly thought-provoking speech on diversity. With her unrivaled level of expertise and experience, her resolutely international background, and her unique perspective on the arbitration world, we have no doubt that Yas is ideally positioned to push the diversity dialogue even further and we look forward to hearing her thoughts on this ever-challenging issue."
The aim of the 7th Edition of PAW is to further strengthen and showcase the PAW's commitments to diversity, social and environmental responsibility, and innovation.
#PAW is the "most attended event" for arbitration practitioners from around the world.
For #PAW2023, which will take place from the 27th to the 31st of March, the organizing committee's ambition is to reinforce the unique profile of Paris Arbitration Week:
Unique in terms of the variety of topics addressed (anti-corruption, climate-change, business human rights, energy, construction, etc.) and the formats in which they are presented (academic conferences, practical workshops, round-table discussions, cocktails, etc.),




Unique in terms of the quality of the speakers who will be brought together during the course of the Paris Arbitration Week, and

Unique in terms of the ability to attract professionals of diverse profiles (lawyers, arbitrators, professors, experts, students, etc.) from all countries.
Key Facts: +110 events, +70 partners, 10 300 participants
Paris Arbitration Week's ambition is to remain the leading arbitration hub of the future, showcasing diversity, sustainability, social responsibility and innovation as its core values.
The success of PAW is directly linked to the support of its co-hosts (ICC Arbitration, Paris Place d'Arbitrage, Centre Français d'Arbitrage, Association Française d'Arbitrage) and its numerous partners who, through the events they organise each year, guarantee a very high level of debate and knowledge-sharing, and provide several networking opportunities.
Connect with the Deminor Team before the event:
Click here to learn more about #PAW2023: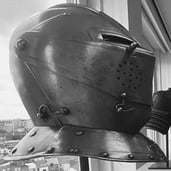 Écrit le 09 mars 2023 par
Deminor helps businesses and investors monetise legal claims.