Being hosted at the Hurlingham Club in London, The Corporate Counsel & Compliance Exchange brings together a select group of 60 General Counsel and Compliance leaders on an invitation-only basis. The Exchange hosts a series of collaborative, interactive, discussion-based sessions to enable the attendees to engage in deep dive conversations with a connected and committed community of peers.

Dr. Emily O'Neill & David Walker lead key roundtable thinktank
Deminor's UK General Counsel, Dr. Emily O'Neill, and Senior Legal Counsel David Walker, will be hosting and leading the following roundtable thinktank:
Mitigating Litigation Risk and How to Communicate Your Risk Management Strategy to Your C-Suite
Boards are firmly focused on organisational risks, and the financial and reputational impacts of failing to properly mitigate those risks. With GCs working to enhance legal and compliance risk management programmes, how can litigation risk be assessed, managed, and integrated into the company's enterprise risk management programme in a structured way?
Attend this session to discuss how to identify, record, and articulate litigation risk including:
Identifying litigation risk and recording it in risk registers

Analysing a dispute to work out the net present value of a claim and to quantify provisions that need to be taken or to assess settlement offers

Presenting a structured, data based litigation risk assessment which can be understood by business and finance executives




This is a well-thought-out, well-organised conference that I would recommend for Legal and Compliance leaders at the top of their organisations. Global Head of Compliance
For more information on the event and how to request to attend, please visit: https://www.iqpc.com/events-corporate-counsel-and-compliance-exchange-uk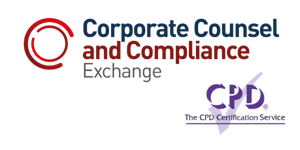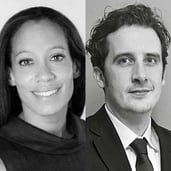 Écrit le 05 avr. 2022 par
Emily O'Neill is General Counsel UK, David Walker is Senior Legal Counsel at Deminor.