On May 17th, leading Law Firm Brown Rudnick will launch the 2022 Annual European Litigation Funding Conference. This one-day event, to he held at the prestigious Claridge's Hotel in London, brings together the leading litigation funders from across the world to discuss and help shape the industry's future.
Keynote Panel Address: Innovation in Portfolio Financing – Dr. Emily O'Neill
Deminor's General Counsel UK will be actively taking part in the event, as part of a panel that also includes North Wall Capital, Harbour and Brown Rudnick, where she and others will discuss Innovation in Portfolio Financing.
For more information on this key topic, please reach out to Emily directly via LinkedIn or email.
Complete Conference Programme
Keynote address by Gary Barnett, Executive Director and General Counsel, International Legal Finance Association (ILFA)
Opportunities and Innovation in Deal Structuring
Adrian Chopin, Bench Walk Advisors
Robert Hanna, Augusta Ventures
Nick Bacon QC, 4 New Square
Moderator: Elena S. Rey, Brown Rudnick


The Rise of Class Actions
Neil Purslow, Therium Capital Management
Sindhu Sivakumar, Innsworth
Victoria Wakefield QC, Brick Court Chambers
Moderator: Neill Shrimpton, Brown Rudnick


Litigation Funding and ESG
Steven Friel, Woodsford
Anya Neistat, Clooney Foundation for Justice
Susan Dunn, Association of Litigation Funders (ALF)
Tets Ishikawa, Lion Fish
Moderator: Lord Falconer, Therium Access


In-house Perspective
Suber Akther, Siemens Energy Limited
Nadya Berova, Barrick Gold Corporation
Rocco Pirozzolo, Harbour Underwriting
John Lazar, Burford Capital
Moderator: Neil Micklethwaite, Brown Rudnick


Innovation in Portfolio Financing
Alex Garnier, North Wall Capital
Maurice MacSweeny, Harbour


Emily O'Neil, Deminor


Moderator: Bill Baldiga, Brown Rudnick


Opportunities in Europe
Christiaan Alberdingk Thijm, Bureau Brandeis
Hugo Lestiboudois, SYZ Capital AG
Carlos Ara Triadú, Cuatrecasas
Moderator: Mark Dorff, Brown Rudnick


Enforcement and Monetisation of Awards
Wieger Wielinga, Omni Bridgeway
Nick Moore, AON Insurance
Rebecca Dixon, King Street
Neil Barnett, Istok Associates
Moderator: Jane Colston, Brown Rudnick
Further Details: https://brownrudnick.com/event/european-litigation-funding-deal-conference/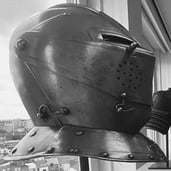 Écrit le 05 mai 2022 par
Deminor helps businesses and investors monetise legal claims.